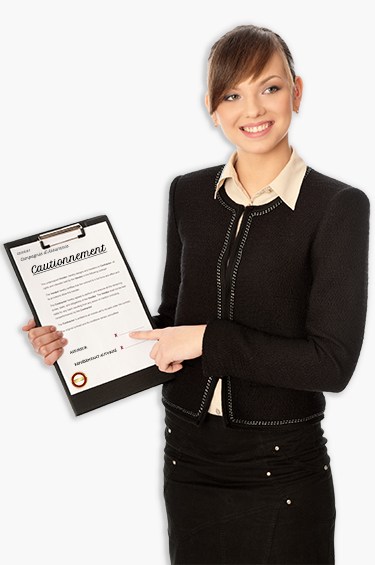 Surety Bond and Corporate Liability Insurance
– The Surety Bonds are offered at the best price and with no brokerage fee
– The Corporate Liability Insurance will be offered to you at a competitive price
– We work in partnership with a reputable insurance company
– Fast and courteous service
Most requested services:
Surety Bond for your RBQ license – Specialized or General
GCR Surety Bond for Fraud and Embezzlement of $ 20,000
OPC Surety Bond for Itinerant Merchant of $ 100,000
Liability insurance for your business or any other business insurance
> Efficiency and Professionalism
> At the best price
– Choice of business, Sole proprietorship or General partnership
– Choice of one or more business names
– A very affordable price and quality service
What is Included:
Name search to ensure the availability of the chosen name(s)
Business registration with the Registraire des entreprises du Québec
Obtaining an NEQ number (Québec enterprise number)
Registration service for GST-QST file
Registration service for source deductions file
Service can be performed in less than 48 hours
> Services offered according to your needs
> Support for all your questions
The Registration service will be carried out by our department qualified in this field. Choosing our services means opting for satisfaction and peace of mind.
You are not sure about the choice of constitution of your business, contact our professionnals and you will be well informed to make the best choice to beging your project.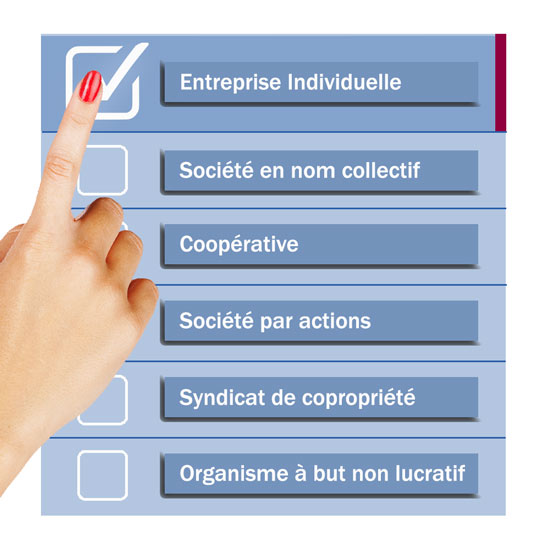 REGISTRATION SOLE PROPRIETORSHIP
An indivual or associates wishing to set up a business at a lower cost will certainly opt for the registration of a natural person or a general partnership.
This option brings its share of advantages but also disadvantages.
For the advantages, note the initial startup fee which is very low and a fiscal year end fee which will only cost a few hundred dollars, the price to be paid for a sole-proprietorship, instead of a higher fee for a corporate year end. It is also cheaper to write off the business in the event of bankruptcy. And, the natural person registration is easy to manage from a tax point of view.
For the disadvantages, first you have to know that the business is you. This implies that everything that is done with or for the business goes through your finances, your assets, your name, etc. Simply, you and the business are one. If the business is sued or declares bankruptcy, your personal name and assets will be included in the process.
In addition, here are some points not to be overlooked in the choice to be made. It is good to know that with a natural person business, if you decide to work in the new residential sector or the commercial sector, there are many restrictions with the CCQ and in this case, an incorporation is to be considered. If your business is successful, the earnings tax rate becomes very high above $ 110,000. Finally, you cannot have other guarantors other than yourself to take the exams in the RBQ licensing process.
INCORPORATION
An incorporated company can be created by a single person, thus having only one shareholder, but can also have as many as desired. Several options are available to shareholders.
The advantages of incorporation are numerous. First, if the business generates a turnover that results in a profit in excess of $ 110,000, the tax rate will be lower than that of the natural person. Also, since a legal person is an entity apart from you, this protects you personally in the event of a business lawsuit or bankruptcy. In addition, at the level of the CCQ, an incorporated company has no restrictions to take into account unlike the natural person and at the level of the RBQ license, you will have the choice to present as many guarantors as desired, if they meet the criteria of eligibility.
For the disadvantages, we will find a more complex management at the fiscal level (accountants alleviate these tasks) and a higher cost for: the initial cost of incorporation, the cancellation of the company and the corporate tax at the end of the fiscal year .
You have a hard time finding your way around all of these options, let us assess your situation.
Contact us and it will be our pleasure to help you.
*** Consult our Blogs for more information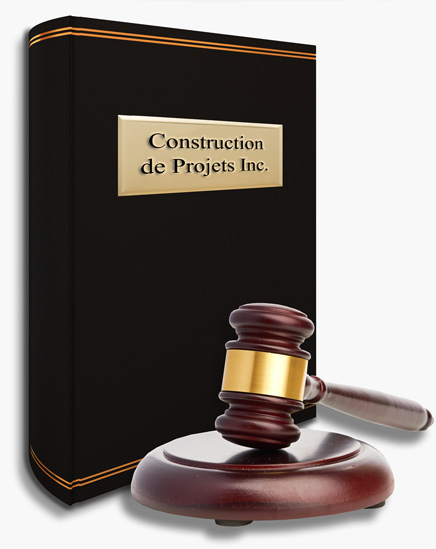 – Incorporation made entirely by members in good standing of the Barreau du Québec
– Discounts from the network of partners for a business startup
– Expunge of your sole proprietorship at the Registraire des entreprise at no additional cost.
What is Included:
Free delivery of your corporate book anywhere in Quebec
Name search to ensure the availability of the chosen name
Application for incorporation with the Registraire des entreprises
Certificate of incorporation in less than 48 hours
Quality corporate book
Description of share capital with 8 categories
Organizational resolutions
Rules of procedure
Share certificates
Corporate registers
Registration service for GST-QST file
Registration service for source deductions file
> Qualified professionals
> At a competitive price
Your business incorporation service will be complemented by a law firm working primarily in the area of ​​business incorporation. We offer you this firm because they are trustworthy, efficient and very knowledgeable.
Obtaining an RBQ license under the Quebec-Ontario Agreement
– The company can take advantage of the agreement under certain conditions (contact us)
– If your business is eligible, a license application can be made without requesting exams
– A general or specialized contractor's license can be issued
– A license application under the Quebec-Ontario agreement is very quick
What is Included:
Preparation of the file to be presented for the license application
Presentation of the file for analysis
Adjustment and follow-up of the application
Obtaining the license requested or permitted in certain cases
> Experience with the Interprovincial agreement
> Speed ​​of treatment
Our expertise with this service makes us a major asset for your business in obtaining your RBQ license. The procedures seem complicated for you, let us lighten the task for you.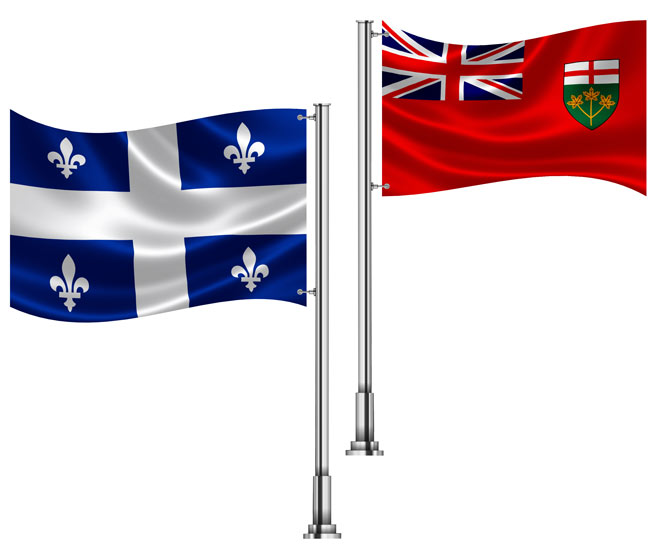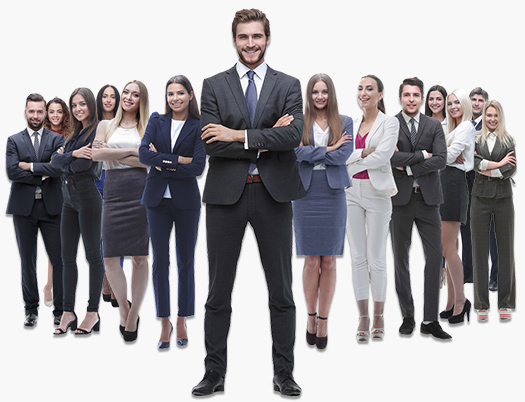 Program adapted for large Company
– Are you planning to train several guarantors in order to assure the security of the license?
– Distance training would be appreciated to facilitate the process?
– You would enjoy a turnkey service for the entire licensing process?
What we have to offer:
Organization of the training according to the specialties requested
Technical support for all guarantors
Full administrative services for the preparation of the license application
License surety bond
Presentation of the file to RBQ according to your needs
Monitoring and obtaining the requested license
> Experience with important files
> Confidentiality and professionalism
Large business files require a lot of organization and preparation. Our experience with these cases allows us to offer you a package adapted to your needs and treated with the utmost confidentiality. The goal is to provide you with the best service so that you can get started with the preparation of your project without having to worry about the licensing process.
– This program is only offered to CNESST providers
– Full support for your RBQ file
What is included:
Training for the specialized or general contractor license
License surety bond
Amount payable to the Régie du bâtiment the first year
Registration or Incorporation of your business
Registration for GST-QST file
No cost to you and we take care of everything